Primate trekking in Africa is not for the fainthearted, but the soul-quenching reward is worth more than any of the sweat and tears visitors may shed in their search for these captivating creatures in their wilderness with Knowledgeable Safari Guide from 4x4 Africa the leading operator offering Primate Safaris on Guided safaris or Private Guided tours in Uganda, Rwanda & Congo.
WHAT YOU EXPECT ON PRIMATE SAFARI
When your on primate Safari experience , expect to see the Great apes such as gorillas, chimpanzees, monkeys, and also lemurs call the African Madagascar. These wild primates have been habituated to human presence in their natural habitat. Their havens are situated in tropical rainforests, savannah grasslands, on rocky mountain tops and close to Mother Earth. When planning a primate safari experience in Africa, visitors should make notes of a few important tips * Rules and Regulations* to ensure memorable encounters in the wild.
IMPORTANT TIPS - PRIMATE SAFARI & TRAVEL GUIDE
— It is advised to budget well in advance if primate trekking is on the bucket list. These experiences come with a hefty price tag. This includes traveling to the preferred destination, accommodation, permits that are mandatory for all treks, payments to porters, and guides. 
— Trekkers should be both physically and mentally fit for this experience. Trekking through the jungle can take hours—traversing up and down mountain slopes. 
— It is best to wear appropriate clothing such as proper hiking shoes, waterproof trousers, a raincoat, and a hat. 
— Remember to bring a proper camera to capture the moments, but trekkers should be aware that flash photography is not allowed.
Mountain Gorilla Treks
Best Destinations for Primate Watching in Africa
Africa is abundantly rich in rewarding safari destinations for those whose quest it is to spend precious time in the company of these unique species. These countries provide a window into the homes of the continent's primates that are fiercely protected by dedicated rangers who often sacrifice their lives performing their duties.
Bwindi Impenetrable National Park
Gombe Stream National Park
Kibale Forest national Park
Virunga National Park
Volcanoes National Park
Mgahinga National Park
Primate Watching 2023/2024
CUSTOM MADE PRIMATE SAFARIS
We custom-build every
Uganda Safari
, we run to match your dreams, budget, and appetite for  Uganda Safari Tour.So, if you're interested in exploring the wonders of Uganda like the
Mountain Gorillas,
Chimps, Big five and Rwenzori Mountains, get in touch with our
expert team
and let's get planning.
Extraordinary Safari Experiences in Uganda
Uganda Primates Watching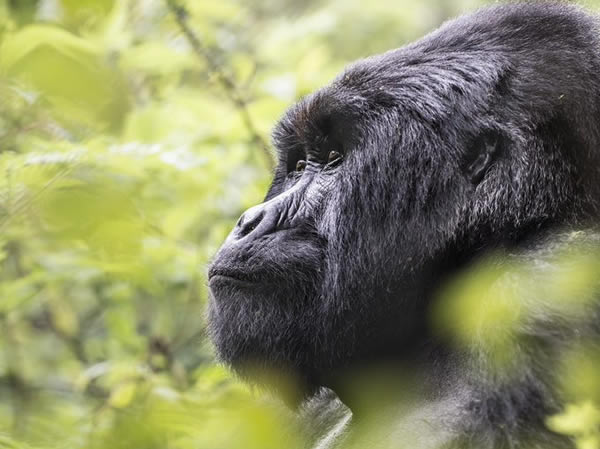 Upclose with Mountain Gorillas
Adrenaline Adventures
Hiking & Mountaineering
Ready to plan your Primate Safari adventure?