Admiring the array of wildlife traversing the vast vistas of Africa, all from the safety and comfort of guided game drives, is a safari experience that is not to be missed. The expert knowledge of a guide behind the wheel and the extraordinary vision of the individual in the tracker seat add to the allure of guided game drives. typical day on a guided game drive usually starts at the crack of dawn with a morning chorus of wild and wonderful sounds. After some warm liquid to invigorate the system, it is out to discover the natural world's inhabitants for up to four hours. Upon return, it is time for a scrumptious breakfast, followed by a midday siesta. In the early afternoon, the body is refuelled with some light refreshments before it is time to explore the wilderness once again for a couple of hours. As the day makes way for the night, safari-goers return to camp to huddle around a bushveld fire and reminisce about the glorious day just passed.
WHAT YOU EXPECT ON GAME DRIVE
This type of game drive makes visiting a national park or a private reserve an excursion to look forward to, with each offering something different. In a national park, a guided safari needs to adhere to the rules and regulation of the authority overseeing the management of the area—driving on designated roads, adhering to specific times, and staying in the vehicle are just some of them. There is a little more freedom when choosing a private reserve—meaning off-roading is usually possible, more exclusive game viewing and greater freedom of movement. Guided Game Drives are usually conducted in a specially-adapted vehicle capable of going off-road, and that requires shifting into 4WD. The vehicle accommodated up to 10 safari-goers at a time, which provides an intimate experience in the wild. Opting for a safari of this nature will give visitors a greater opportunity to marvel at the wonders of African wildlife. The local guides and trackers have a vast knowledge of the fauna and flora in their area, with countless hours spent crisscrossing the landscape. They are aware of the animals' movements and special spots—and the best of all? They are at hand to answer a whole host of questions from the curious minds on the vehicle.
IMPORTANT TIPS - GAME DRIVE ON WILDLIFE SAFARI
— It is advised to budget well in advance if primate trekking is on the bucket list. These experiences come with a hefty price tag. This includes traveling to the preferred destination, accommodation, permits that are mandatory for all treks, payments to porters, and guides. 
— Trekkers should be both physically and mentally fit for this experience. Trekking through the jungle can take hours—traversing up and down mountain slopes. 
— It is best to wear appropriate clothing such as proper hiking shoes, waterproof trousers, a raincoat, and a hat. 
— Remember to bring a proper camera to capture the moments, but trekkers should be aware that flash photography is not allowed.
Mountain Gorilla Treks
The best destinations for Guided Game Drives
Africa is abundantly rich in rewarding safari destinations for those whose quest it is to spend precious time in the company of these unique species. These countries provide a window into the homes of the continent's primates that are fiercely protected by dedicated rangers who often sacrifice their lives performing their duties.
Kidepo Valley National Park
Masai Mara Game Reserve
Serengeti National Park
Mana Pools National Park
Lower Zambezi National Park
Lake Manyara National Park
WILDLIFE GAME DRIVES 2023/2024
CUSTOM MADE WILDLIFE SAFARIS
We custom-build every
Uganda Safari
, we run to match your dreams, budget, and appetite for  Uganda Safari Tour.So, if you're interested in exploring the wonders of Uganda like the
Mountain Gorillas,
Chimps, Big five and Rwenzori Mountains, get in touch with our
expert team
and let's get planning.
Extraordinary Safari Experiences in Africa
Uganda Primates Watching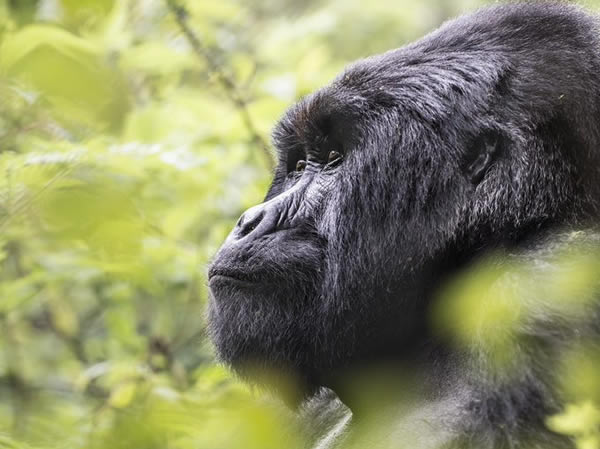 Upclose with Mountain Gorillas
Adrenaline Adventures
Hiking & Mountaineering
Ready to plan your Primate Safari adventure?